Outbound Auto Dialers For Amazon Connect
Make efficient, compliant outbound contact, with Amazon Connect

Amazon Connect Auto Dialers
Discover 4connect super, predictive, progressive, and preview dialers for Amazon Connect
Amazon Connect Super Dialer
The 4connect super dialer enables you to combine the best parts of preview, progressive, and predictive dialing, into a single auto dialing mode.
Similar to preview or progressive dialers, super dialing allows you to show each record to the agent prior to calling, allowing them to prepare and deliver a personalized, effective engagement.
At the same time, the super dialer allows you to use productivity enhancement tools normally only available when predictive dialing, such as autowrap.
Amazon Connect Predictive Dialer
Make efficient outbound contact in Amazon Connect with the 4connect predictive dialer.
The 4connect predictive dialer contacts multiple people at the same time, then allocates records to agents as the contact answers the phone. Your team won't waste a single second listening to voicemail messages or dialtones, helping to minimize overall dead time.
Depending on the number of agents available, the average call length, and the call pick-up rate, 4connect will continually adjust the number of calls made, to minimize abandonment.
Amazon Connect Progressive Dialer
By using the 4connect progressive dialer for Amazon Connect, you can maximize dialing efficiency, without having to worry about abandonment.
Callers are shown record details on their screen, and the call is automatically made after a certain delay. Once the call is wrapped, the next record is shown immediately.
Progressive dialing allows you to minimize dead time, while still ensuring that your callers deliver a quality, personalized engagement.
Amazon Connect Preview Dialer
4connect preview dialing works in a similar way to our progressive dialer. However, with the preview dialer, agents can choose exactly when to dial. The call is not automatically placed after a certain delay.
Agents may also choose to skip or cycle between records, if you give them the choice, when using the preview dialing mode.
Preview dialing is best when agents must absorb a lot of detail about a record to prepare for the call. For example, in collections, there may be information about the amount of money owed, to whom it is owed, how long the account has been in arrears, and other details of the loan that the agent must read before they can make the call.
Amazon Connect Manual Dialer
Your team can also make manual outbound calls with 4connect, should the need ever arise.
Agents can simply use their on-screen softphone to make one-off manual calls.
Intelligent Contact Strategies
4connect allows you to design intelligent contact strategies, enabling you to deliver the right contact at the right moment with our outbound dialing solution
Intelligent Record Prioritization
Who is most likely to buy right now?
Maximise your return on outbound investment by contacting people who are more likely to convert.
4connect allows you to prioritize different records across different lists, helping your agents get in touch with people most likely to engage at that specific moment.
For example, if you get inbound leads from your website, you might like to use first-in-first-out prioritization, to push fresh leads to the front of the queue.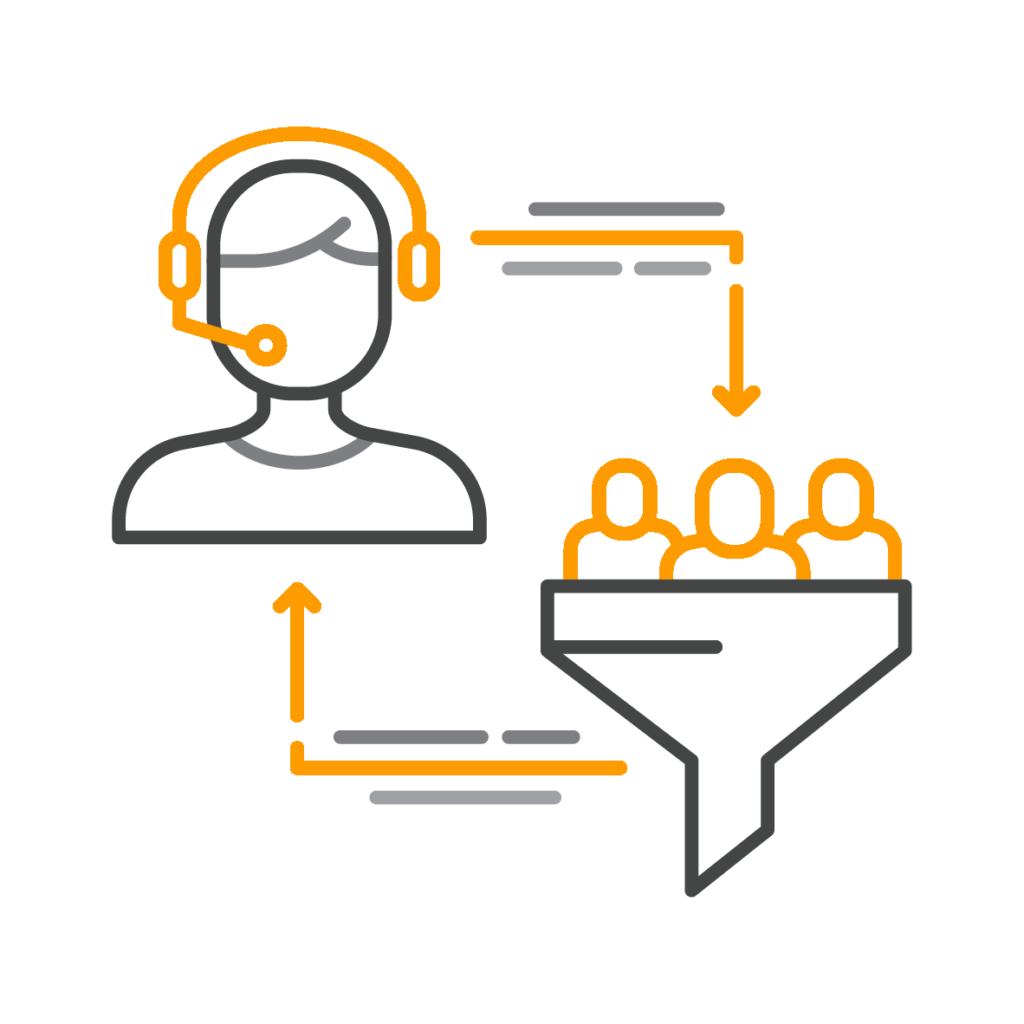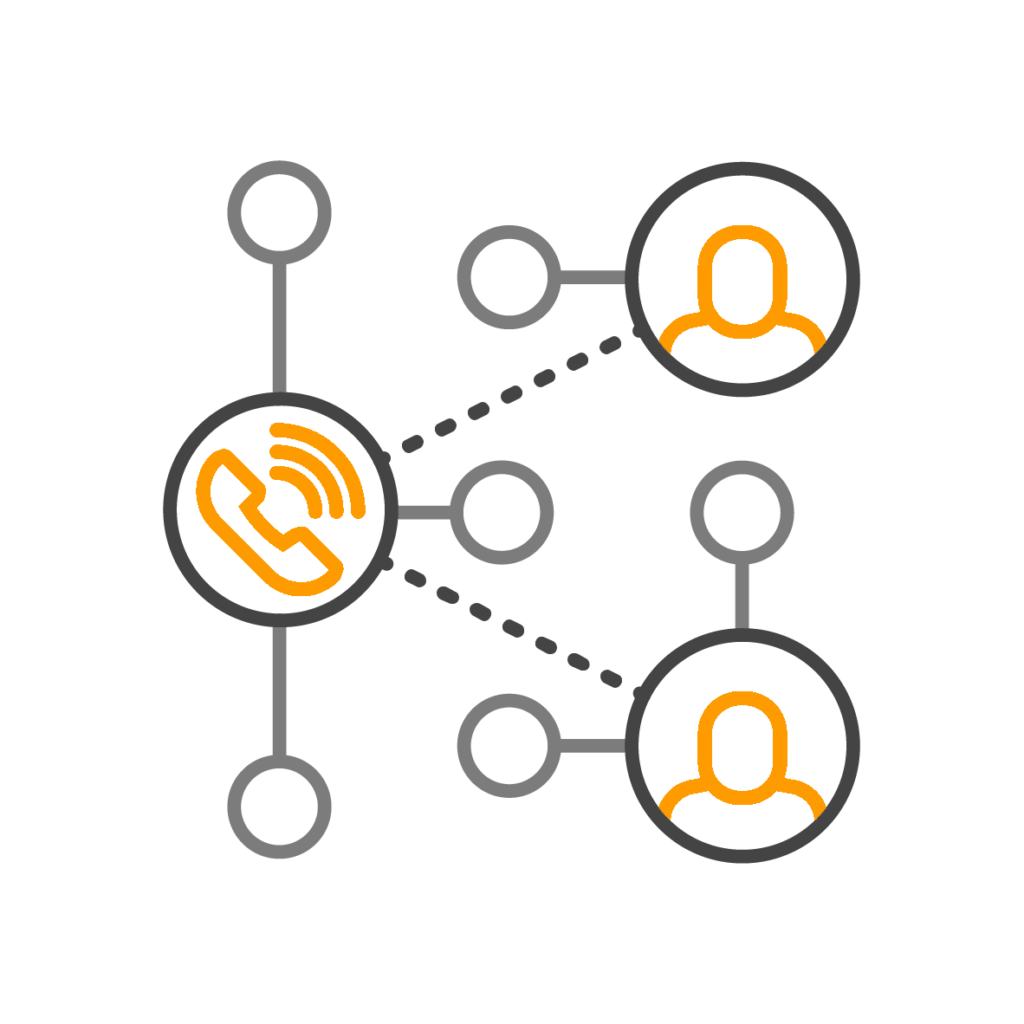 Right Contact, Right Moment
When should we call different types of leads?
During different times of the day, or on different days of the week, you might like to prioritize different types of leads, in order to get the best results.
For example, you might find that young people from certain ZIP codes convert better on Thursday and Friday afternoons. You can use 4connect to automatically prioritize these leads at these specific times of day.
You can also use 4connect call time optimization to reach people when they're most likely to answer the phone. Stop calling people when they're at work – instead, reach them when they finish, or on their lunch break.
Blended Inbound/Outbound
How will we assign and prioritize inbound and outbound calls?
When making outbound calls from Amazon Connect, 4connect can help you ensure that you never leave an inbound call in the queue.
4connect can automatically scale the number of outbound calls assigned to your agents depending on the volume of inbound calls coming in and the number of agents available, allowing you to seamlessly blend inbound and outbound initiatives.
Amazon Connect Outbound Dialing Compliance
Ensure complete Amazon Connect outbound dialing compliance – with 4connect
TCPA/FCC Compliance
Ensure that you stay under a 3% abandonment rate when predictive dialing, and only get in touch with phone numbers you have consent to contact.
Plus, give contacts the ability to easily opt out of future communications, by creating an internal do-not-call list inside 4connect.
CFPB and FTC compliance
Use 4connect to ensure that you get in touch at the right time of day, given the contact's timezone. Ensure that you don't make more dial attempts than is permitted every given day, week, or month.
Ofcom Compliance
Ofcom has a different definition of abandonment to the FCC. Ensure that you comply with Ofcom abandonment regulations, including the 72-hour rule.
GDPR Compliance
Use 4connect to define different contact strategies based on the level of consent each individual customer has provided, to ensure European Union GDPR compliance.
Compliance Handbook
Download our compliance handbook to learn more about the different compliance rules that affect contact centres, and how 4connect helps you to stay compliant with these regulations.
Connect better with your customers